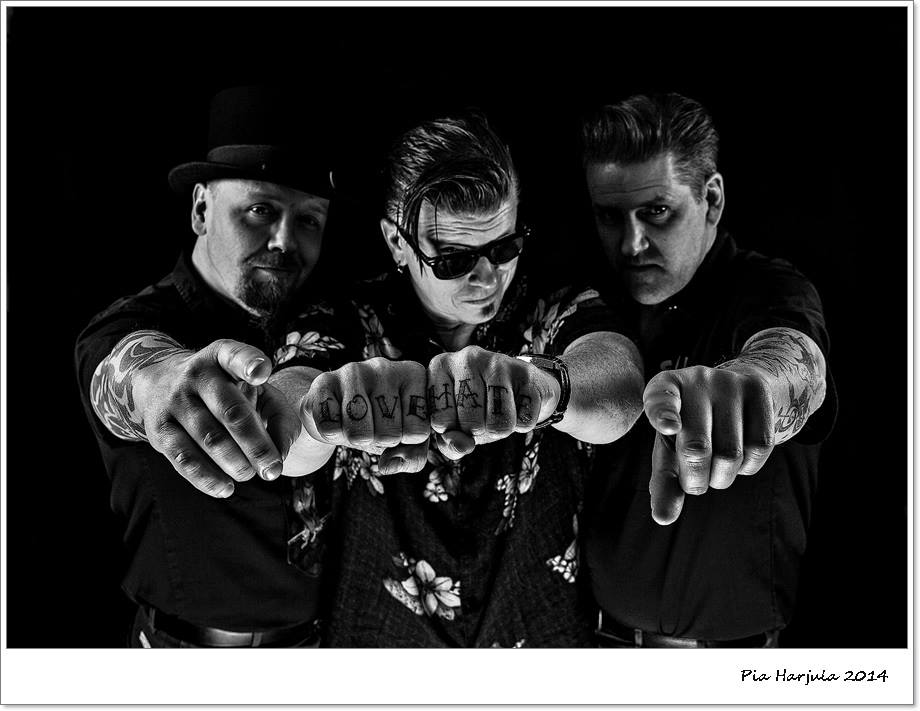 Sign up for our mAiling list below!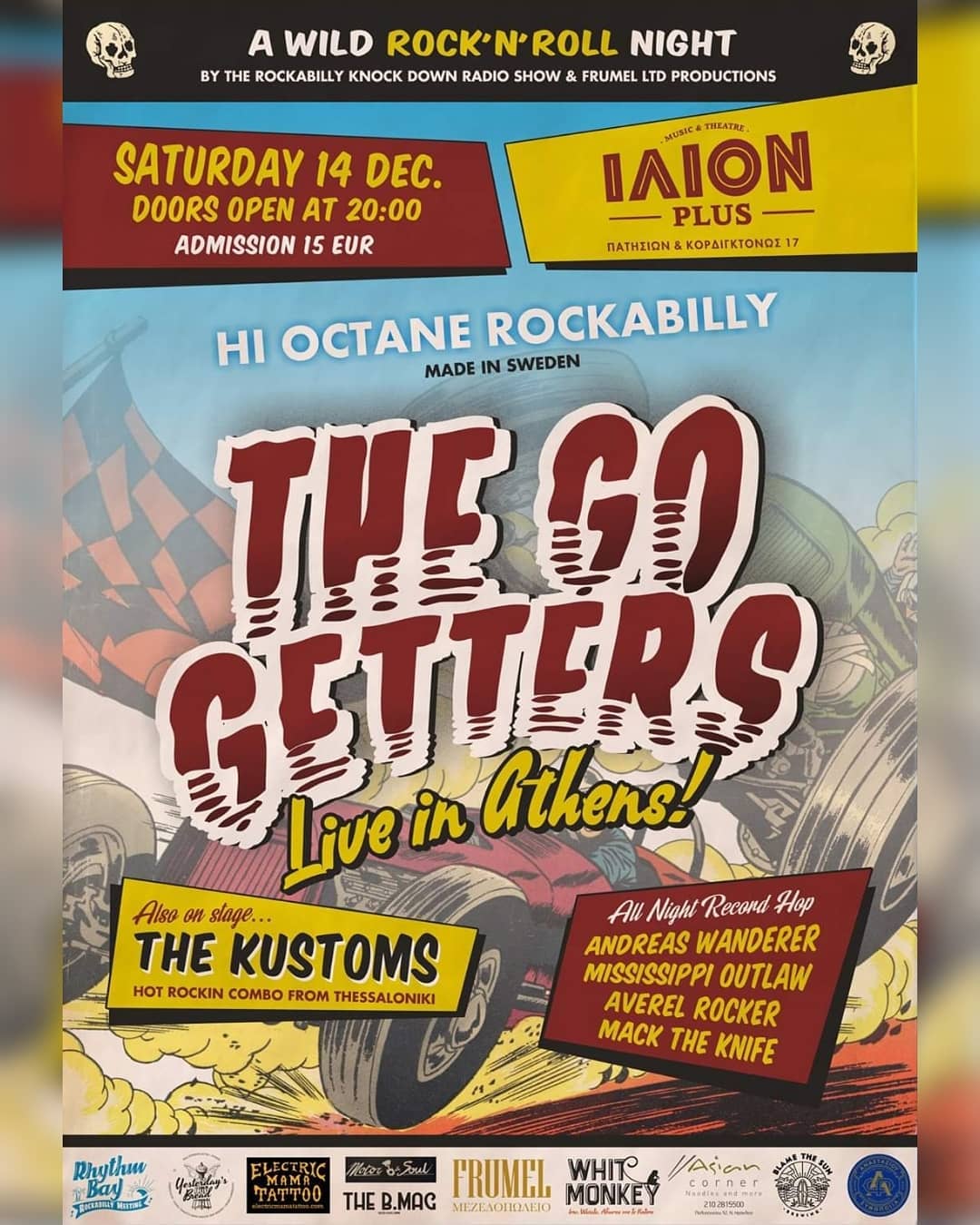 DOORS OPEN: 20.00
TICKETS: 15 EUROS
A Wild Rock & Roll Night By "The Rockabilly Knock Down Radio Show" and "Frumel LTD Productions"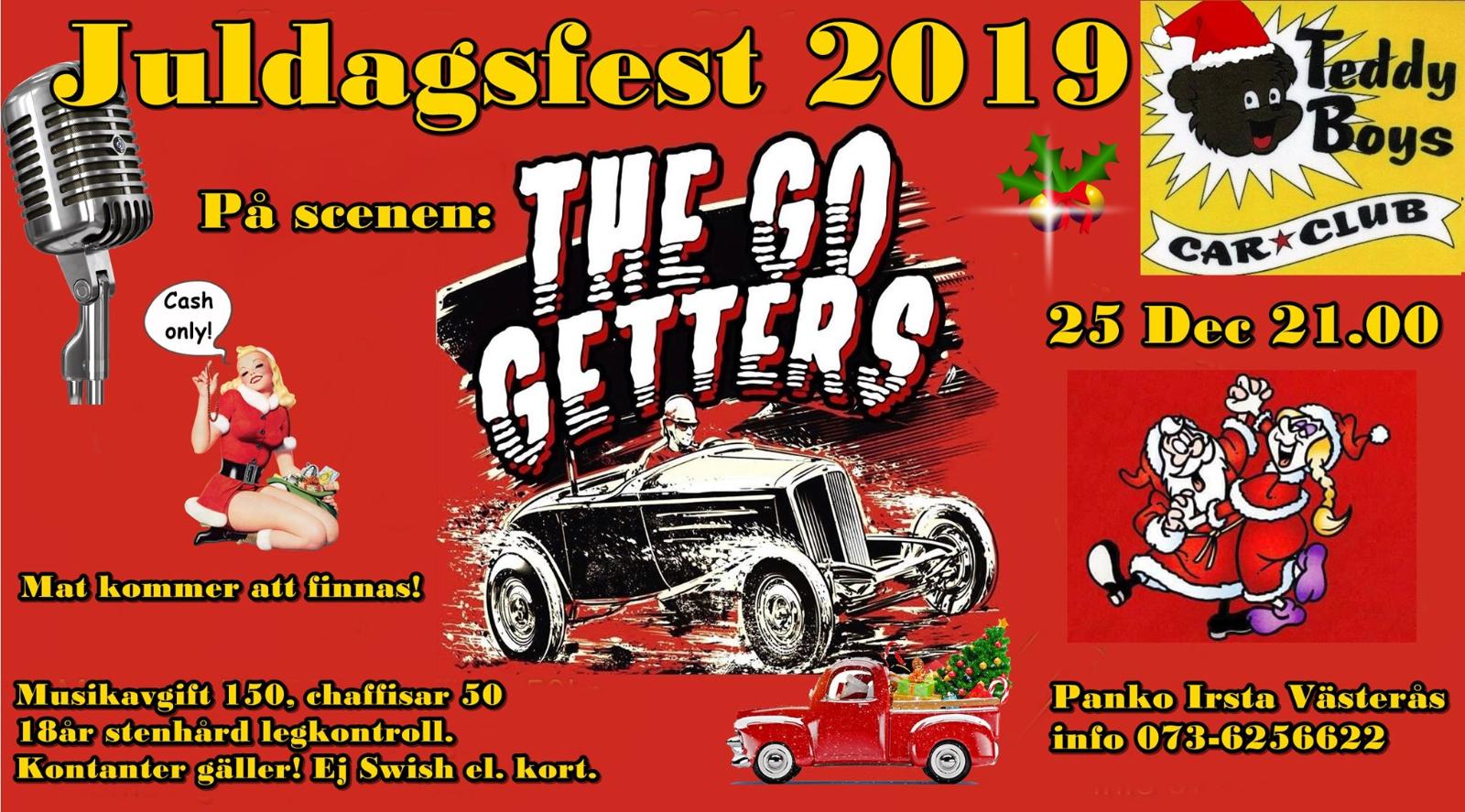 Såklart vi har vår traditionella Julfest på Juldagen. The Go Getters står på scenen så det blir fullt drag!
Ta med er ett gott humör, klicka i att ni kommer! Musikavgift 150, chaffisar 50. Bara kontanter!
Ej Swish eller kort tyvärr. 18års åldersgräns, Leg kontroll! Förtäring kommer att finnas!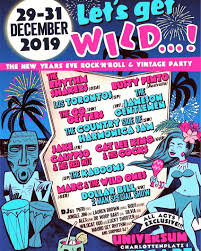 Let's Get Wild in Stuttgart, Germany
at Universum
Äntligen är dem tillbaka! Lördag 4/1 blir Lasse Maja en enda stor dansbana när rockabilly kungarna från Västerås The Go Getters spelar på Lasse Maja Bar & Kök.
Kungsgatan 46, 71130 Lindesberg
Ett knökfullt dansgolv i rockabilly-tema utlovas.
I dörren: 150kr
Förköp: 100kr
Förköp finns att köpa på Lasse Maja!
Speciellt för denna kväll så kör vi tvårätters + entre för endast 295kr
(Detta är endast om man ringer och bokar bord!)
Boka bord på: 0581 23 20 00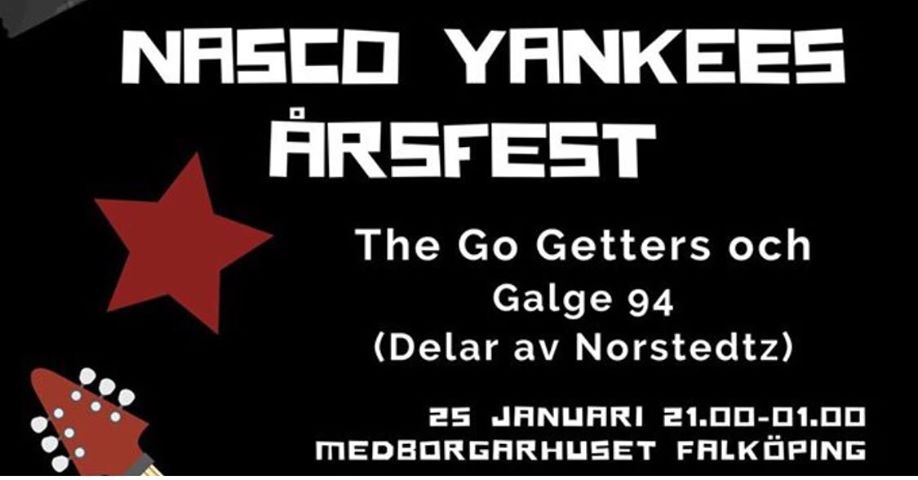 För 3e året i rad kör vi återigen fest på medborgarhuset i Falköping!

Nu med The Go Getters och Galge 94 (Delar av Norstedz) på scenen! 2 riktiga kanon band!!

I år kör vi ett samarbete med Hotell Falköping som sköter baren!

Entré 200kr inkl. garderob. (Ej förköp, kontant + swish i dörr)
18år +
Välkomna!
MISSA INTE DETTA!!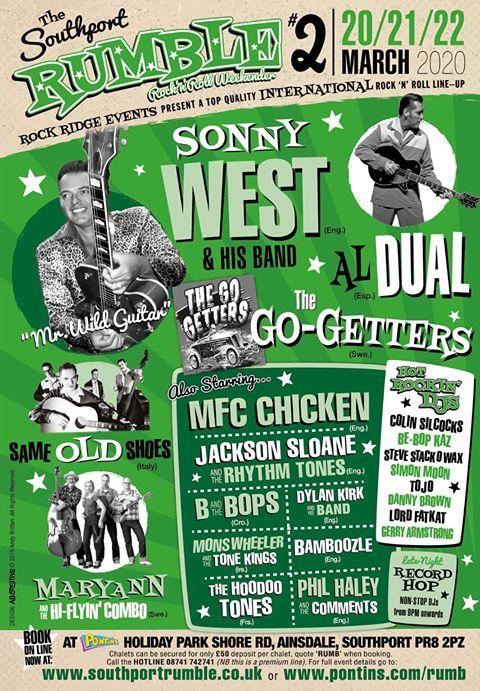 The 2nd Southport Rumble returns same weekend, 20th to 22nd March 2020.
Building on the huge success of the 1st event, we have given the 2nd Rumble a real INTERNATIONAL flavour with Europe's top bands taking the stage.
We have acts from Sweden, France, Italy, Crotia, Spain, Ireland and of course the UK. Headlining we have a triple bill of Sonny West, Al Duel, and The Go Getters.
We have kept prices same as last year and start at only £108 per person.
8 of the UKs top DJs will be spinning the wax for you between, before and after the bands.
Chalets can be secured with only a £50 deposit. Bookings can be made direct at www.pontins.com/rumb or by ringing the Pontins booking line and quoting ref RUMB.